Brand Building
The Snowball Effect of Taylor Swift: 5 CMO Winning Plays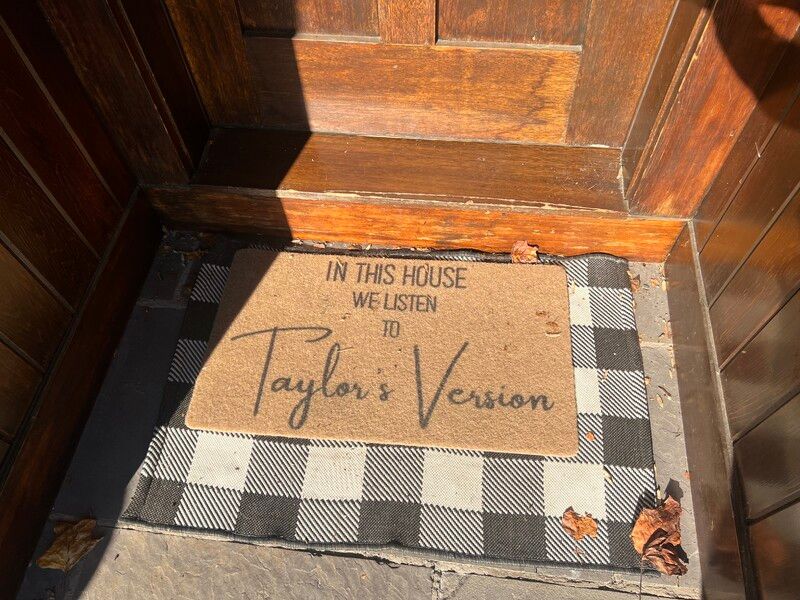 Rethinking Conventional Wisdom and Inspiring a New Generation of Leaders Building Brands, Businesses and Societal Change
No one comes close to matching Taylor Swift's influence right now. All the parents out there with 10-year-old daughters like me know what I'm talking about.
You've been swept by "Taylor Nation," adorned in stickers, (Taylor's Version) records and Travis Kelce fanfare. You're not alone.
From her unprecedented distribution partnership to her personal life (where a single photo can feed multiple news cycles and spike viewership), her power to capture the public consciousness, drive conversations and reshape entire industries is unmatched. So best of luck to you, Joe Jonas.
Total consumer spending on her Eras Tour – including ticket sales, travel and merchandise – is estimated at $5 billion, more than the combined GDP of 50 countries. And that's only 2023!
Eras will continue into 2024. In the U.S. alone, she is expected to have a bigger economic impact than the 2008 Olympic games brought to Beijing.
Clearly, you don't have to be a Swiftie to appreciate her marketing mastery. She's rewriting the playbook on how to own your brand, nurture your consumer base, attract new audiences and monetize every brand element.
Here are five things for the marketers of the world to learn from Taylor:
1. Writing a new playbook is a necessity
For decades, the business world was driven by MBAs. Fancy degrees bred powerful men, who created companies in their image. Then came the young geniuses, who bypassed the classroom in favor of computers in their garage and turned a flat expanse of Northern California into shimmery Silicon Valley.
Next, we got a bevy of self-assured tech stars who burnished product and performance marketing companies into household names that changed the way we taxi, share office space and keep up with one another.
And now? CEOs are being ousted. Silicon Valley has lost its sheen. Where is the next generation of business leadership?
Behold the new titans of industry like Swift that are building the brands redefining culture and shifting society—the bold personalities crafting their very own snowball effect right before our eyes.
These new brand builders signal to marketers that the old playbook is out (and the new one is being written right now. Every marketer should jump in feet first: Try influencer commerce; prioritize first party data; focus on fandom > loyalty. Write your 2024 marketing plan as if it were your first. You might surprise yourself.
2. Having a POV is non-negotiable. Time to get your board, on board.
In her 2020 documentary, Miss Americana, Swift debated making her first political statement, which she did in a social media post supporting a Tennessee candidate. Since then, she's spoken out on a range of issues, including LGBTQ+ legislation and Roe v. Wade.
Today, she's not only driving voter registration, there's a real chance she could sway the 2024 presidential election. Swift's opinions don't just resonate, they inspire action. Don't fear voicing a strong POV, embrace it. Build your brand identity around what you stand for and what you stand against.
3. Fandom 3.0: Building a world vs. building a brand
What Swift does better than any performer is make her fans feel like part of a universal shared experience. Even her movie ticket pricing – $13.13 for kids and $19.89 for adults – is a wink to Swifties, who of course know the importance of those numbers.
Anything she distributes – from movie tickets to merchandise – doesn't feel like a revenue-grab; it feels like an invitation from Swift herself.
A lyric from the song "You're on your own, kid," about friendship bracelets, for example, inspired a viral friendship-bracelet-making frenzy. Fans showed them off on social, donned them for concerts and continue to wear them proudly – stacked wrist to elbow.
This effect extends to any brand Swift touches. Case-in-point: After she was spotted at a Kansas City Chiefs Game wearing bejeweled jean cut-offs, the $695 shorts immediately sold out.
Create a product and your revenue channels are finite. Create communities and shared experiences and your revenue channels are vast.
4. Revenue is finite when you hoard it…infinite when you share it
Reportedly, Swift wasn't impressed by offers from major studios to distribute the Eras Tour movie, which she self-funded, thereby retaining all rights. So she bypassed the studio system and made an unprecedented distribution deal directly with AMC Theatres with a 57/43 profit split. Karma. She also nimbly avoided the ire of SAG strike by agreeing to its filming terms while establishing a profitable work-around.
Marketers need to follow suit and get out of the weeds to get a 30,000-foot view of their brand ecosystem. This will surface opportunities to streamline and operate outside the norm.
5. Business is personal, and personal is business
Swift's original millennial followers have grown up with her. And her newer music has taken hold of Gen Z and Gen Alpha. Combined, they amount to a massive, crying, visceral fandom willing to spend on all things Taylor.
Era Tour attendees spent an average of $1,300 (!!!) on their tickets and brought more tourism dollars than the Super Bowl. Fans who weren't lucky enough to nab seats flocked to concert venues anyway to "Taylor-Gate" – bond with fellow Swifties in the parking lot, listen to the show, and, notably, buy merchandise (at one one of the merch trucks shrewdly placed outside concert venues).
Marketers that follow Swift's lead and treat their consumers not as, well, consumers, but instead as a community have a greater chance of building a fandom. Yes, you're trying to draw people closer to your brand, but you also want to draw them closer to one another.
Ready for it?
Swift is breaking records and leading the conversation in music, Hollywood, the NFL, retail clothing, journalism and even politics. You'd be hard-pressed to find a more powerful (and enviable) brand.
The biggest takeaway from marketers? The game has changed.
You have to write a new playbook that delivers on bigger returns – financially, culturally and socially. You have to be able to move the needle on all levels. That is the true snowball effect.